Class Announcements- What are we learning in school?
Class Announcements
​
Announcements: Please read!
**Any child who creates an account and logs reading minutes will receive 5 storm dollars when the read a thon is finished!Communication:
Please allow
24 to 48 hours
for teachers and staff members to respond to any form of communication. If it is an emergency, please contact the front office. You can find important dates at the bottom of this email.Headphones
Students must have a working set of headphones. If your child breaks their headphones, they will be sent home and a new pair should be replaced
before
they may use iPads in class. We take assessments (for example Istation) on the iPads and it is hard for students to hear when several students do not have headphones. Please talk to your child about responsibility and taking care of their headphones as I do this in class as well.
Data and Dessert Night -Feb. 21st
Parents are welcome to come see what their child is doing academically! This will look very similar to the beginning of the year Curriculum night.
If you are unable to attend, no worries! Your child's data folder will be sent home with them.
First grade is asking that you arrive
promptly at 5:30
for a brief description of what will be located in your child's academic folder. If you have additional questions after looking over your child's data feel free to let the teacher know you would like to schedule a conference.
PTO will be offering delicious desserts!
It is that time of the year again! Order your yearbook today! The yearbook committee is still in need of pictures! Please send any pictures you have to Mr. Viski
Viskia@platoacademy.net
, Ms. Ames
amesj@platoacademy.net
, or Mrs. Campbell
campbellc@platoacademy.net
with your child's grade level and homeroom teacher in the subject line. Thank you!
-Yearbook Team!
If your child is going to be tardy and needs a school lunch, please call and inform the front office by 9am. If a school lunch is not ordered by 9am, your child will not have a school lunch available that day.If your child is going to be absent due to illness, please email myself by 9 am so I can mark your child excused. If absences are frequent, a doctors note will need to be provided.
Summer Camp
Dear Families,
The success of our Clearwater camp has been overwhelming and many of you have asked us to provide the same experience to our families living further south in Pinellas County. Plato Academy Pinellas Park is considering hosting a full day Summer Camp experience for the upcoming summer break for children entering grades 1st-5th.
Please click on the link below or complete that attached form prior to February 15, 2019. Should you have any questions, please email
summercamp@superiorschools.com
.
Weekly Tuition: $150.00, $25 registration fee due prior to May.
Weekly Deposit required at the time of registration ($25 per week per child). Sibling Discount, Two Camp T-Shirts Provided. Includes weekly Field Trips, In-House Guest Speakers, and Events. Hours of Operation: 7:00am-5:45pm Dates: June 3-August2, 2019.
Dress code
:
Please review parent and student handbook. If you have any questions, please let us know. Please see below for our handbook guidelines for cold weather outfits
Here are the special teacher's email addresses. If you ever have any questions regarding their classes.
Ms. Jenny (Greek teacher- Olson)-
Maletskae@platoacademy.net
Ms. Marmaras (Greek Teacher- Campbell)-
Marmarast@platoacademy.net
Ms. Kane: (Art teacher)-
Kanet@platoacademy.net
Ms. Thorsen (Music Teacher)-
Thorsena@platoacademy.net
Coach S (PE teacher- Olson)-
Schlabachm@platoacademy.net
Coach Harris (PE teacher-Campbell)-
Harrisg@platoacademy.net
Tying shoes and opening lunch items
We ask that you would please help your child learn to tie his or hers shoes. This a skill that is important to have in first grade. Your child should also practice opening their own lunch items. This includes chips, gummies, pudding, bags and etc.
*Here is a video that can help!
https://www.youtube.com/watch?v=TqPCGGHoxsE
Tardy/late students
Parents, please make sure you are dropping your children off with enough time to make it to class by
8:40
. Student drop off time starts at 8:15. Please see below regarding tardies from the parent/student handbook.
Students not in their classrooms by 8:40 will be considered tardy. Please keep in mind that a tardy student not only distracts from that student's learning, but from the learning of other students. Definition: Any student not physically in the classroom at 8:40 am. All tardies are considered unexcused for the following reasons: over-sleeping, too tired, heavy traffic, or couldn't get motivated. Plato Academy also holds that leaving school early will be counted as a tardy if there is not a legitimate reason for leaving school early such as a doctor or dentist appointment. Unexcused early pickups may be counted as a tardy.
Take home folders
Please make sure you are checking your child's agenda daily. Signing your child's behavior color daily creates a positive school to home connection.
Homework
Homework is mandatory.
If homework is not complete, points will be deducted.
*** It is important that students learn to read and write each word. After each week, students should be able to retain spelling word knowledge with at least 70% or more accuracy. This will help grow their reading and writing skills.
Spelling:Blue: how, count, now, ouch, down, cow, clown, house, town, loudGreen: cow, clown, house, town, loud, cloud, found, towns, frown, sound, towel, aboutVolunteer Hours
Please access through the school website. Click on Parents' Portal and select documents. Click on log your volunteer hours for 2018-2019. Thank you!
If you are able to volunteer during lunch, please know this is greatly appreciated.
www.SignUpGenius.com/go/10C0C49AFAA2AA3FE3-lunch6
Character Counts
February: Tolerance - Respecting the individual differences, views, and beliefs of other people.
Storm Dollars:
We have a school wide positive
-
behavior incentive! Every staff member will have "Storm Dollars" on them at all times and will be giving them out to students who go above and beyond. Students will save these storm dollars to be used at our Storm Store three times per year. We will have school supplies, toys, balls, frisbees, books, lunch with the principal, anything we think a child would want to purchase with Storm Dollars. If you would like to donate to the Storm Store, please let me know.
Water bottles
Please have your child bring their water bottles to school.
Water bottles help to cut down on trips to the water fountain during learning time. Water bottles are used in the classroom, on the playground and can be taken to lunch.
Snacks
We have snack in the morning every day. Please make sure your child packs a snack.
School lunch
If your child needs a school lunch, please let them know. If your child will consistently buy school lunch, please email me if you have not done so.
FIELD TRIPS
:
You must be
level 2 cleared
to be able to chaperone field trips. Everyone who is level 2 cleared must also have a level 1 form on file.
If you need more information on how to become level 2 cleared, please see Ms. Sheary or Ms. Foster.
Field trip behavior expectations:
The expectation for field trips is that we expect all students to meet all classroom behavior expectations before, during, and after field trips. If a student is not meeting behavior expectations prior to the field trip, the teacher has the authority to decline the field trip privilege.
Dates to remember:
2/18- Professional Education day- No school for students- Camp available
2/19- 2/22 PTO board nomination period
2/22- 2/25 Mrs. Campbell out
3/1- Spring pictures (dress to impress)
3/2- Dr. Seuss' Birthday!
3/4- 3/22 Pasta for pennies campaign
3/4- Character trait Luncheon
3/7- In school Field trip- Chef it up (Be on the look out for more information.)
3/8- Professional Education day- No school for students
Powered by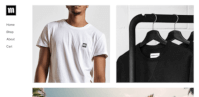 Create your own unique website with customizable templates.