Class Announcements- What are we learning in school?
Class Announcements
​
Announcements: Please read!
October's field trip fell through. We are looking into finding a field trip that replaces this one. Lowry Park Zoo is next month. In a few weeks the first field trip form will be sent out.
TRUNK OR TREAT:
Its just around the corner. Be on the lookout for more informaiton.
The expectation for Trunk or treat is that we expect all students to meet all classroom behavior expectations before the day of Trunk or treat. If a student is not meeting behavior expectations prior to the Trunk or treat, the teacher has the authority to decline the Trunk or treat privilege.
Fall conference- Please sign up if you have not already done so.
https://www.signupgenius.com/go/30e0f4fadae23a3fa7-fall3
Take home folders
Please make sure you are checking your child's agenda daily. Signing your child's behavior color daily creates a positive school to home connection.
Homework
Homework is mandatory.
If homework is not not complete, points will be deducted.
Spelling words for the week- Attached to this weeks spelling test.
Blue: plant, front, grass, glad, class, flat, glass, class, dress, bring
Green: flat, glass, dress, bring, clap, cliff, grand, platter, fluffy, frisky, glossy, grumpy
Homework: 9.4-9.6
First grade is working on finding ten more, ten less, one more, one less. They are also working on greater than, less than, and equal to. Please see videos for help.
https://www.youtube.com/watch?v=9NRdxc0XjOg
https://www.youtube.com/watch?v=zau4jtSA_kY&t=99s
https://www.youtube.com/watch?v=rLZbniMGAVA&t=136s
https://www.youtube.com/watch?v=M6Efzu2slaI
Istation challenge! We were September Istation Reading Winners! We had over 4000 minutes. Keep up the hard work!
Each class will be participating in a monthly iStation challenge to see which class can earn the highest amount of minutes on iStation each month. Please remember to log in at home and participate!
Volunteer Hours
Please access through the school website. Click on Parents' Portal and select documents. Click on log your volunteer hours for 2018-2019. Thank you!
If you are able to volunteer during lunch, please know this is greatly appreciated.
www.SignUpGenius.com/go/10C0C49AFAA2AA3FE3-lunch6
.
Character Counts
!
September Character trait: Responsibility- Doing your best and taking ownership for your words and actions.
Storm Dollars:
We have a school
wide
positive
-
behavior incentive! Every staff
member
will have
"Storm Dollars"
on them at all times and will be giving them out to students who go above and beyond. Students will save these storm dollars to be used at our Storm Store three times per year. We will have school supplies, toys, balls, frisbees, books, lunch with the principal, anything we think a child would want to purchase with Storm Dollars. If you would like to donate to the Storm Store, please let me know.
Water bottles
Please have your child bring their water bottles to school
.
Water bottles help to cut down on trips to the water fountain during learning time. Water bottles are used in the classroom, on the playground and can be taken to lunch.
Snacks
We have snack in the morning every day. Please make sure your child packs a snack.
School lunch
If you
r
child needs a school lunch, please let them know. If your child will consistently buy school lunch, please email me if you have not done so.
Tying shoes and opening lunch items
We ask that you would please help your child learn to tie his or hers shoes. This a skill that is important to have in first grade. Your child should also practice opening their own lunch items. This includes chips, gummies, pudding, bags and etc.
Tardy/late students
Parents, please make sure you are dropping your children off with enough time to make it to class by
8:40
. Student drop off time starts at
8:15
. Please see below regarding tardies from the parent/student handbook.
Students not in their classrooms by
8:40
will be considered tardy. Please keep in mind that a tardy student not only distracts from that student's learning, but from the learning of other students. Definition: Any student not physically in the classroom at
8:40 am.
All tardies are considered unexcused for the following reasons: over-sleeping, too tired, heavy traffic, or couldn't get motivated. Plato Academy also holds that leaving school early will be counted as a tardy if there is not a legitimate reason for leaving school early such as a doctor or dentist appointment. Unexcused early pickups may be counted as a tardy.
Dress code
:
Please review parent and student handbook. If you have any questions, please let us know.
FIELD TRIPS
:
You must be level 2 cleared to be able to chaperone field trips. Everyone who is level 2 cleared must also have a level 1 form on file.
If you need more information on how to become level 2 cleared, please see Ms. Sheary or Ms. Jamie.
Field trip behavior expectations:
The expectation for field trips is that we expect all students to meet all classroom behavior expectations before, during, and after field trips. If a student is not meeting behavior expectations prior to the field trip, the teacher has the authority to decline the field trip privilege.
Dates to remember:
10/12- Box Tops due! and homework due
10/15- No school
10/19- Homework due!
10/26- Trunk or Treat and Homework due!
11/2- Homework due!
11/3- Kindness day!
11/8- PTO meeting 6-7pm and Homework due (FT on FRI)
11/9- Tentative Zoo field trip
11/12- Food drive
11/13- Veterans/OXI day
11/16- Homework due!
11/19 to 11/23- Thanksgiving Break
11/26- School resumes!
Powered by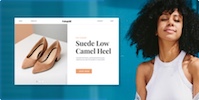 Create your own unique website with customizable templates.